Services Available

Open 24 Hours
We are open all day every day. You will never miss a flight or your ride home, also your car will always be looked after at Busy Beaver.

Undercover
Keep your car out of the elements by parking Undercover at Busy Beaver Airport Parking.

Security
We offer full 24 hour security to ensure that whilst you're away your car is safe and secure and awaiting your return just the way you left it.

Courtesy Shuttles
Our shuttle services run on demand and with up to 5 in constant operation, you will always be on time for your flights.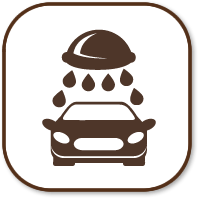 Car Cleaning
Imagine that, arriving back from your holiday to find your car clean and ready to drive home.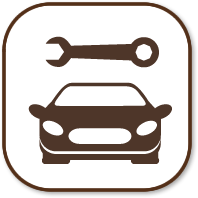 Car Servicing & Repairs
Busy Beaver also offer a wide range of car servicing and repair options, which can all be carried out while you're away.

Free Flat Service
If you have a flat battery or flat tyre on return, we'll get you going and can certainly recommend a good local mechanic.

Memberships
Busy Beaver Airport Parking offer great Memberships for frequent and infrequent travellers alike. We also have a specific FIFO Miners Membership.
Welcome to Busy Beaver Airport Parking Melbourne
Busy Beaver Airport Parking provides the very best Airport Parking Melbourne experience. If you're not sure, check out our Google Reviews here!
Since 2011, Busy Beaver Airport Parking Melbourne has prided itself on its friendly and vibrant team who ensures that your travels start in the best possible fashion. Whether you travel for business, pleasure, or work hard in FIFO and Mining industries, Busy Beaver delivers the best solution for short and long term Melbourne airport parking has to offer.
Short and long term Melbourne Airport Parking
We provide undercover and outdoor parking, fast and reliable shuttles to and from Melbourne Airport as well as feeling comfortable that your vehicle is safe and secure at our 1370 vehicle facility in Tullamarine.
With 24 hours, 365-day parking and shuttle available to meet every flight, car detailing, and mechanical servicing options to ensure you receive your car better than you left it, Melbourne airport parking has never been easier.
With Busy Beaver, you also have Airport Parking Melbourne covered on a budget! Book in and park your car safely and securely while you're away while getting cheap rates and great service from the friendliest team in Tullamarine. Here at Busy Beaver, we provide cheap airport parking in Melbourne trusts.
Our Melbourne Airport Parking Benefits
Security. You take pride in your car. We do too. While you're travelling, it's important to know that it will be kept safe from the general public, incidents, and the elements. Trust Busy Beaver Airport Parking Melbourne with your pride and joy.
Convenience. What better way to travel home than in the comfort of your very own car. Avoid the crowds, the stress of train and bus delays, lugging your own luggage around. Smelly taxis, no thank you! And can you remember where you parked your car at Melbourne Airport? Stay in control, drive yourself, and choose reliable airport parking that's always ready and waiting. Easy.
Cost. It's cheap! Because you are getting top value for your money at home, you can spend more on cocktails and lunches while you're away. Save your money for the holiday, that's what we say here at Busy Beaver Airport Parking Melbourne.
Book Your Airport Parking for Melbourne
Remove the booking stress from your Melbourne Airport Parking decision with Busy Beaver Airport Parking. You will have a smoother flight when arrangements are made early, and your airport arrivals and departures are sorted. You can move swiftly from your car to the airport, to the plane to your destination, and back again. Forget taxis, public transport, and airport parking at Melbourne Airport! Your own vehicle is much more comfortable and convenient when combined with a professional airport parking service Melbourne. Book today – it only takes 60 seconds, and you don't even need to pre-pay!
We're confident you'll find the best parking ahead of your next trip, here at Busy Beaver.