Services Available

Open 24 Hours
We are open all day every day. You will never miss a flight or your ride home, also your car will always be looked after at Busy Beaver.

Undercover
Keep your car out of the elements by parking Undercover at Busy Beaver Airport Parking.

Security
We offer full 24 hour security to ensure that whilst you're away your car is safe and secure and awaiting your return just the way you left it.

Courtesy Shuttles
Our shuttle services run on demand and with up to 5 in constant operation, you will always be on time for your flights.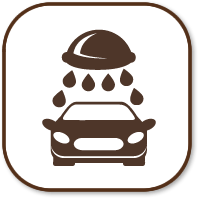 Car Cleaning
Imagine that, arriving back from your holiday to find your car clean and ready to drive home.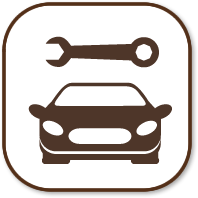 Car Servicing & Repairs
Busy Beaver also offer a wide range of car servicing and repair options, which can all be carried out while you're away.

Free Flat Service
If you have a flat battery or flat tyre on return, we'll get you going and can certainly recommend a good local mechanic.

Memberships
Busy Beaver Airport Parking offer great Memberships for frequent and infrequent travellers alike. We also have a specific FIFO Miners Membership.
Cheap Melbourne Airport Car Parking with Busy Beaver
Here at Busy Beaver, we provide cheap airport parking that is safe, secure and reliable.
With 24 hours, 365-day parking and shuttle available to meet every flight, Busy Beaver Airport Parking provides the very best Melbourne Airport Parking Services at an affordable price.
With over a decade of experience, we pride ourselves on our friendly and vibrant team who will ensure that your travels start in the best possible fashion. Whether you travel for business, pleasure, or work hard in FIFO and Mining industries, Busy Beaver delivers the best solution for short and long term Melbourne airport parking.
Short-term and Long-term Melbourne Airport Parking
Whether you've decided to go for a last minute weekend getaway or have been planning a long trip overseas, our short-term and long-term parking options are cheap and come with a range of options and additional services. The longer you choose to park for, the cheaper the price we can offer to keep your car secure and safe.
Our cheapest option is our outdoor airport parking service and while we can't guarantee good weather, your vehicle is still secure, being closely monitored by our 24 hour security team. Or spend a little extra and keep your car protected from the elements with our undercover airport parking service.
We guarantee no matter what type of parking you choose, your vehicle will be kept safe and secure at our 6 acre parking facility located close to Melbourne Tullamarine Airport. And of course we offer fast and reliable shuttles to and from Melbourne Airport, to ensure that you're at the gate on time for your flight and back home as quickly as possible.
Short Term Parking Rates   Long Term Parking Rates
Melbourne Airport Parking Services
At Busy Beaver Airport Parking we offer a range of services that come standard when you book any type of airport parking with us and also a range of extra options that will mean your car is in better condition when you return from travel than when you left it.
Airport Parking Open 24/7
We are open 24 hours, seven days a week, 365 days of the year to ensure that no matter when you fly we're there for you to drop-off or pick-up your vehicle.
24/7 Airport Parking Security
You take pride in your car and we do too. While you're travelling, it's important to know that it will be kept safe from the general public, incidents, and the elements. Trust our expert security team to protect your vehicle while you're away.
Free Airport Parking Shuttle Bus Service
Avoid the crowds, the stress of train and bus delays, lugging your own luggage around and smelly taxis or other private car services with our free shuttle service! We offer up to five shuttle buses in continuous operation to ensure quick airport pick-up and drop-off.
We offer a broad range of optional car cleaning services that will ensure that you come back to an immaculate, showroom condition car. Choose from an outside clean, indoor clean or go all out with our Deluxe Clean!
Ran out of time to get that headlight fixed, or been meaning to book your car in for a service before you go away? When you choose Busy beaver for Airport Parking in Melbourne you have the option to book mandatory servicing or additional repairs from full qualified, expert mechanics.
View our Full Range of Services!
Book Tullamarine Airport Parking Today!
Remove the booking stress from your Melbourne Airport Parking decision with Busy Beaver Airport Parking. You will have a smoother flight when arrangements are made early, and your airport arrivals and departures are sorted. You can move swiftly from your car to the airport, to the plane to your destination, and back again. Book today – it only takes 60 seconds, and you don't even need to pre-pay!
We're confident you'll find the best parking ahead of your next trip, here at Busy Beaver.
Still not sure? check out our Google Reviews to see what our Previous customers have said!